Illinois Business Lawyer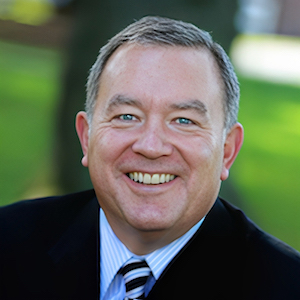 The process of forming and running a business is complicated, and there are numerous factors that must be considered to help a business run successfully and to protect its assets and potential for growth. If you are in the process of developing or growing your business or brand, it is crucial to retain an experienced business attorney to help you develop legal strategies to obtain your objectives and insulate your business from liability. Naperville business lawyer Brent E. Ohlmann has over 20 years of experience advising businesses on a variety of matters, including choosing the correct corporate form, protecting intellectual property, and devising employee incentive arrangements. Mr. Ohlmann assists clients in Naperville, Aurora, and other cities in DuPage, Cook, DeKalb, and Kane Counties. Understanding how your decisions may affect your business presently and in the future is essential to maintaining the financial health and success of your business, and Mr. Ohlmann will work diligently to provide the answers and insight that you need to make informed choices.
The initial and arguably most important decision in any business venture is which corporate form the business should take. Each corporate form has different tax implications and protection from liability. Sole proprietorships and partnerships are not taxed separately, but they also generally do not provide any protection from liability. Corporations shield business owners from liability and may be taxed as a separate entity, depending on the precise corporate form. Lastly, limited liability companies provide the tax benefits of a partnership and the protection from liability of a corporation. If you are in the process of starting a business, a seasoned business attorney in the Naperville area can explain the benefits of each corporate form and help you determine what is most appropriate in your case.
In addition to creating logos and marketing your product, brand development requires protecting your designs and intellectual property from use by your competitors. When a business develops a marketing scheme, it is critical to make sure that the logo, tagline, image, or symbol that the business intends to use is not protected by a trademark. Additionally, once the business ascertains that another business has not already claimed the mark that it wishes to use, it is essential to obtain a trademark to prevent another company from using the mark and diluting the brand's value. It is also critical to consider whether a trade dress or copyright is necessary to protect your brand. We can assist you in protecting your marketing materials and helping your brand grow.
Trademarks are essential to protect the value of your brand and prevent competitors from unjustly appropriating your intellectual property. Logos, images, taglines, and symbols that are used to identify a product can be registered as trademarks under state or federal law. Anyone that violates trademark protection through counterfeit materials or false advertising may be held liable with the assistance of a Naperville business attorney for the diminution of the value of the brand that holds the trademark. In some cases, even if a mark is not registered, the owner may be able to pursue a claim against anyone that appropriated the mark. If you use a mark or phrase to identify your product, however, you should register it to help prevent other companies from using it.
Under Illinois law, a trade secret is information that is not widely known or easily ascertainable, through which a business gains an economic advantage over competitors, and which the business reasonably tries to keep confidential. A wide variety of information may be classified as a trade secret in Illinois, including data, drawings, methods, and devices. If you have a trade secret, it is imperative to protect it from disclosure by your employees. Non-solicitation and non-disclosure agreements are contracts that restrict the information that employees are permitted to share during and after their employment. A knowledgeable business lawyer in Naperville can advise you on other methods that you can employ to protect trade secrets as well.
Similar to a trademark, a copyright helps to protect a company's intellectual property. Copyrights are exclusive rights granted to the creator of a work that limit how the work may be used or copied by others for a certain period of time. Specifically, the owner of copywritten material has the exclusive right to reproduce or distribute the material and create derivative works from the material, such as a movie version of a book. We can assist you in understanding how copyrights affect your business and assist you in protecting this type of material.
Mergers and Acquisitions
Mergers and acquisitions can benefit both companies involved, but they are not without risk. Companies considering a merger or acquisition must conduct due diligence to assess and manage risk, ensure compliance with any applicable laws and regulations, determine how shares and tax liability will be divided, and make other important decisions. If you are considering a merger or acquisition, it is imperative to retain a trusted Naperville business lawyer to assist you in determining the most appropriate corporate entity for your new business, and in drafting the necessary agreements, including any agreements needed to protect your intellectual property.
Buy-Sell Agreements
Buy-sell agreements are important documents that protect businesses and their shareholders, members, and partners, but they are frequently overlooked during the process of forming a business. A buy-sell agreement, which is also known as a buyout agreement, is a binding contract that sets forth the manner in which the shares or assets of a business will be reallocated in the event that a person with an interest in the company leaves or dies. A buy-sell agreement can also be used to dictate who is permitted to buy into a business, how many shares he or she will be permitted to buy, and the means that can be used to fund the purchase.
Software Licensing, Development, and Consulting
Almost everything that people do on their computers and phones involves software, most of which is licensed by the developer. If you are a software developer, it is vital to understand how licensing your software can both increase your profits and protect your product. There are multiple types of software licenses available, offering varying degrees of protection in terms of redistribution and use. Licensing agreements should set forth terms regarding the scope of use and whether or not the license is exclusive, and they should clearly delineate the compensation owed to the licensor. If you are a software developer, you should speak with an experienced business attorney in Naperville about how licensing can help you protect and develop your brand.
Professional Practices
When licensed professionals form a business, it is important to choose the right corporate entity to protect the professionals from liability. In addition to the considerations that most people have when forming and running a business, licensed professionals must ensure that their business practices comply with any applicable laws and regulations. For example, physicians must comply with Stark and Anti-Kickback laws, which make it illegal for them to accept compensation in return for certain referrals. Additionally, it is critical for licensed professionals to protect their business and its assets through the use of non-compete agreements and buy-sell agreements.
Employee Incentive Arrangements
In addition to granting an employee traditional compensation or shares in a company, a business can engage in alternative methods of compensating employees that both benefit the employee and reduce the risk for the business. For example, employees may be compensated through bonuses that are based on a measure of either the employee's or the company's performance. Additionally, a company can use phantom equity as a means of compensation. Phantom equity essentially provides employees with money equal to the value of a share of the company's stock, without actually granting the employee any shares. Phantom equity programs must comply with the standards set forth by the IRS. Employee incentive arrangements should be reviewed by a business lawyer in the Naperville area to make sure that they comply with any applicable laws.
Entertainment Law
People may not typically think that creativity and the law bear much relationship to each other, but it is vital for anyone who creates profitable art, such as a book or illustration, to protect their creation. An adept business attorney can help you obtain copyrights for your work, and they can also assist you in developing favorable licensing, production, and distribution agreements that allow you to increase your profits while retaining your intellectual property rights. An attorney can also help you negotiate any agreements that allow other people or entities to reproduce your work in other forms.
Discuss Your Needs With a Skillful Business Attorney
If you own or are forming a business, you should speak with a business attorney to discuss your options for protecting and growing your brand. Brent E. Ohlmann has been advising businesses and assisting them with their legal needs for more than two decades. You can reach Mr. Ohlmann at 630.355.8008 or through the online form to schedule a meeting to find out more about what he can do for you.
Get in Touch
1

30+ Years of Experience

2

Serving Businesses & Their Owners

3

Building Value for Your Business
Fill out the contact form or call us at
630.355.8008
to schedule your consultation.